Stanislas Vilgrain – President, CEO, Director, Cuisine Solutions
This Audiocast brought to you by our PROUD sponsors of excellence in leadership:
---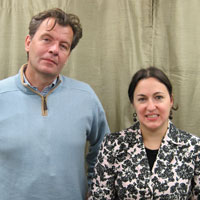 leadersportfolio001-2
Mr. Stanislas Vilgrain is President, Chief Executive Officer, Director of Cuisine Solutions, Inc. Mr. Vilgrain was appointed chief executive officer in October 1993 and resumed the position of president in May 2007. He previously served as president and chief operating officer from June 1991 to October 1993 and has served as a director since 1991. He served as president of the Vie de France Culinary Division from July 1987 to June 1991. He won the Ernst & Young Entrepreneur of the Year 2007 Hospitality Award for the Greater Washington Region.