Kathy Giacalone – CEO, KGWorks
This Audiocast brought to you by our PROUD sponsors of excellence in leadership:
---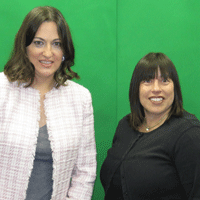 leaders-porfolio-105-1
Katharine Giacalone is President of KGWorks, a successful management consulting firm based in the Washington, DC area.  She has more than 25 years of experience in management, human resources, organizational effectiveness, training and development for major public school districts, real estate investment trust companies, non-profit organizations, biotech companies and Fortune 500 corporations.
Katharine's fresh, inspirational and humorous first book, Oops! I'm The Manager! Getting Past "What Do I Do Now?!" in 5 Easy Steps, provides an entertaining, yet essential hands-on guide for managers.
As a seasoned executive with extensive operations management experience in Fortune 100 companies, Katharine was the Vice President of Human Resources for Celera Genomics prior to launching her consulting business.  While at Celera, she led the efforts to create the human resources and learning infrastructure that successfully supported the rapid expansion of an employee base from 250 to more than 900 in a little over two years.  Katharine also actively participated in due diligence projects that led to the acquisition of two complex businesses.  Additionally, she designed and launched the training structure for assessing and delivering general management and supervisory skills for more than 100 managers. Katharine's leadership and innovation supported the accelerated completion of scientific and technological milestones that achieved business success.
Katharine received the Master of Science degree in Organization Development from the Johns Hopkins University and the Bachelor of Business Administration degree from Hofstra University.  She serves on the Advisory Board of a venture capital firm and is the Secretary on the Board of Directors for a non-profit organization in Bethesda, Maryland.  She has been an adjunct professor at George Washington University. She is a regular contributor to a variety of business and trade publications and a recognized speaker for human resources, entrepreneur and trade associations.   Her management tips have been published by The Washington Business Journal, The American Society of Women Accountants, The Society for Human Resource Management and others.