Robert Wolfe – President and CEO, AvcomEast
This Audiocast brought to you by our PROUD sponsors of excellence in leadership:
---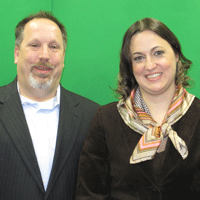 leaders-porfolio-207-2
Robert Wolfe, President and CEO, founded AvcomEast in February 2003, bringing with him more than 19 years experience in information technology, and channel sales and development. Wolfe gained the reputation as an IT industry veteran and channel expert from his experience working for leading manufacturers, systems integrators, and major computer products distributors. Prior to founding AvcomEast, Rob Wolfe was recruited by AVCOM Technologies, Inc., a full-service eInfrastructure provider, to lead the company's expansion efforts in the Eastern U.S., as Executive Director. Over a 2 1/2 year period, Rob built a dynamic team of IT professionals and successfully launched AVCOM into the East Coast region.
Prior to AVCOM, Wolfe founded, built and managed offices in Washington, D.C., and New York for Osage Systems Group, a publicly traded, nationwide provider of IT products, services, and solutions. Wolfe also worked for Sun Microsystems, where he was responsible for business development; focused on Internet and Java technologies to help large systems integrators, ISPs and Fortune 500 customers leverage emerging technologies to fuel growth. At Novell, Inc., Wolfe focused his sales on system integrators as well as ISPs and satellite communication firms in the Washington, D.C. area. Wolfe's five years of experience recruiting and developing the Sun Microsystems reseller/integrator market for major distributors GE Access (formerly known as Access Graphics), and Arrow Electronics—propelled him into key positions developing sales channels for Sun and Novell.