Daniel Turner – President and Founder, TCG
This Audiocast brought to you by our PROUD sponsors of excellence in leadership:
---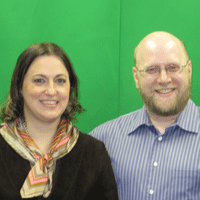 leaders-porfolio-209-2
Daniel A. Turner, President of Turner Consulting Group, Inc., started the company in 1994. He brought his background in government computing services and state networking agencies to the creation of TCG, a new kind of organization based on distributed applications development using object oriented design, and methodology-driven processes.
Business Experience
TCG has developed award-winning Web sites for several divisions of the National Institutes of Health, the National Science Foundation, the U.S. Department of Agriculture, the Department of Justice, and for private industry. Those clients, for whom confidentiality has been an important concern, include an international telecommunications company, the world's biggest computer manufacturer, and one of the country's best-known financial and consulting firms, as well as associations, educational institutions and small businesses.
Dan is on the board of the Entrepreneurs' Organization's (formerly the Young Entrepreneurs' Organization) Washington, D.C., Chapter and organizes and travels extensively to EO events worldwide. He is a member of the Association of Computing Machinery. His paper on Internet security was well received at the WebNet '96 Conference in San Francisco.
Special Interests
When he is not building the company, Dan gazes lovingly into the eyes of his wife, Allison, and purchases copies of Story Number 1 and Story Number 2, by Eugene Ionesco and illustrated by Etienne Delessert, as well as his favorite business book, How To Become King, by Jan Terlouw.
from www.tcg.com
Interview Air Date: December 16, 2009