Matt Schubert – CEO and Chairman, Social Solutions
This Audiocast brought to you by our PROUD sponsors of excellence in leadership:
---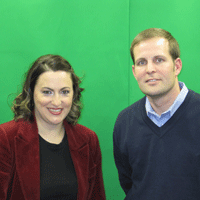 As the CEO of Social Solutions, Matt has been instrumental in expanding access to capital, attracting industry talent, forging inroads into the government sector, bringing the vision of an ETO City to reality, and effectively positioning Social Solutions for continued growth. Under Matt's leadership the company has experienced exponential growth and was named Technology Company of the Year in 2007.  In recognition of his leadership, Matt was selected as a TiE-Smith Fellow in Entrepreneurship.
Prior to joining Social Solutions in January of 2005, Matt led the emergence of the Federal Health and Human Services practice area for Microsoft Consulting Services.  During his tenure at Microsoft, Matt was also an active member of the Board of Advisors for Social Solutions.
Prior to joining Microsoft, Matt served for 9 years at e.magination (a high growth technology services firm).  He served in a variety of roles that included project management, partner management, sales support, sales management, CTO & Senior VP.  Matt's product development focus emerged early on as he founded a live chat support product (Livefluence) which was spun out as a separate company under the name Velaro (www.Velaro.com); he was also responsible for a product offering (Powerblock) which provided a set of .NET building blocks designed to reduce development time in high performing custom software applications.