Andy Wilson – Co-Founder & CEO, Logik
This Audiocast brought to you by our PROUD sponsors of excellence in leadership:
---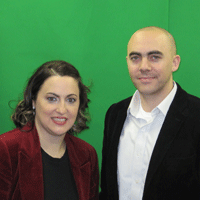 After a stint as a software developer for EDS, Andy fell into the world of eDiscovery working at a small legal-services company in Virginia.  It was a time when the eDiscovery Industry was in a primitive state image (paper print-outs of email and attachments were still in vogue). Building on his degree in Decision Support Systems from Virginia Tech, Andy decided there just had to be a better system for doing eDiscovery.  So, he and Sheng took their big idea and set out to create Logik.  Andy lives in Washington DC with his wife and two children.
from www.logik.com
Interview Air Date: December 30, 2009