Matthew Vorhees – CEO, Anybill
This Audiocast brought to you by our PROUD sponsors of excellence in leadership:
---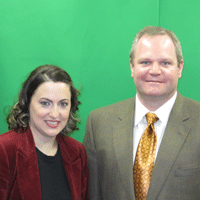 leaders-porfolio-212-1
As President and Chief Executive Officer and a Co-Founder of Anybill, Matt played an instrumental role in developing the company's business model and spearheaded the closing of several rounds of capital for Anybill.  His oversight of this fast-growing Accounts Payable software and service market leader has included rapid expansion of staff, acquisition of larger new facilities and the development of broader and deeper lines of offering.
In addition to his responsibility for the day-to-day operations of Anybill, Matt is also a respected and sought after speaker in national business events regarding entrepreneurship, technology, and accounts payable best practices.
Before starting Anybill, Matt co-managed Equis Corporation's key real estate accounts including Chicago Title and Trust, General Motors, UBS, and Daimler Chrysler.  Matt holds a Bachelor of Arts degree in English from Kenyon College.
from www.anybill.com
Interview Air Date: January 6, 2010