Marissa Levin – CEO, Information Experts
This Audiocast brought to you by our PROUD sponsors of excellence in leadership:
---
leaders-porfolio-212-2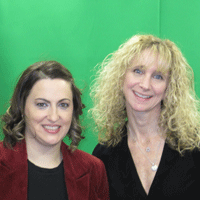 An instructional designer by education, a business leader and strategist by trade, and a marketer by temperament, IE founder Marissa Levin is a leading proponent of the integrated communications vision. She speaks and writes on the subject extensively and leads IE organizationally on key strategies and solutions for integrating communications for organizations across a wide range of vertical markets.
Marissa was a finalist for the Ernst & Young Entrepreneur of the Year Award, Women in Technology Entrepreneur of the Year Award and the Stevie Award.
from www.informationexperts.com
Interview Air Date: January 6, 2010