Ulysese Jefferson – President and CEO, Worldwide Information Network Systems
This Audiocast brought to you by our PROUD sponsors of excellence in leadership:
---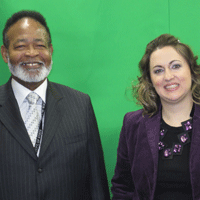 leaders-porfolio-213-1
Ulysese Jefferson is the President and Chief Executive Officer. Ulysese brings more than 40 years of information technology and contracting experience. He retired from the U.S. Department of State after a distinguished 30-year career. Ulysese is a member of the Institute of Management Consultants, Armed Forces Communications and Engineering Association (AFCEA), Independent Telephone Pioneers Association (ITPA), Black Data Processing Association (BDPA), and the National Black Chamber of Commerce. He holds a Bachelors of Science in Information Management Systems and has continued his educational pursuit through additional course study in Supervisory/Leadership, Database Design, Data Communications, Telecommunications Technology, Multiplexing and Type I/II Encryption Systems. Through his leadership, WINS has grown to a company of over 190 employees servicing a multitude of Civil and Defense organizations and agencies.
from www.winsnetworks.com
Interview Air Date: January 13, 2010