Mary Naylor – CEO, VIPdesk
This Audiocast brought to you by our PROUD sponsors of excellence in leadership:
---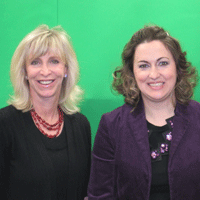 leaders-porfolio-214-2Mary Naylor is the founder and CEO of VIPdesk, a pioneer of premium home-based contact center solutions and Concierge Services. Founded in 1997, VIPdesk has a client roster of more than 70 blue-chip clients with over 10 million customers.
Prior to founding VIPdesk, Mary founded Capitol Concierge, a corporate Concierge service located in Washington, DC. Started with just a $2,000 loan from her mother, Mary grew the company into the nation's largest corporate Concierge service with tailored programs serving over 80 commercial office buildings.
Mary has received numerous awards for her work, including the Inc. 500 in 1997, 2003, and 2004, the Inc 5000 in 2007, The Deloitte & Touche Fast 50 and Fast 500 in 2003, 2004, and 2005, The Stevie Awards for Women in Business "Best Service of the Year" in 2006, the Smart CEO Future 50 Award in 2008, Inc. Magazine's National Marketing Masters Award for Business Services, and Working Woman Magazine's National Entrepreneurial Excellence Award.
Mary serves on the Executive Committee of the Young President's Organization, and is a member of the National Retail Federation, Direct Marketing Association, and the Young Entrepreneurs Organization. She earned her BA in Communications from the University of California, Santa Barbara. Mary is a frequent speaker on customer retention strategies and the author of Customer Chemistry (McGraw-Hill 2002).
from www.vipdesk.com
Interview Air Date: January 20, 2010