Joe Payne – CEO, Eloqua
This Audiocast brought to you by our PROUD sponsors of excellence in leadership:
---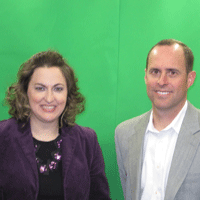 leaders-porfolio-215-1
Joseph Payne brings more than 15 years of leadership and a proven track record with high growth software companies to Eloqua. His focus at Eloqua is to drive the company's strategic direction and to oversee all operations of the company. Joe's broad experience base in delivering software solutions for marketers gives him a unique perspective of the most pressing concerns of marketers today: visibility, measurement, effectiveness and efficiency.
Joe was most recently President and COO of iDefense, a VeriSign company where he was responsible for the operations of the company. Prior to joining iDefense, he was President and CEO of eSecurity Inc., and President and CEO of eGrail.
Joe's role as Chief Marketing Officer at MicroStrategy Inc. exemplifies his ability to run the global marketing efforts of a fast growing company in the business analytics market. Mr. Payne also held marketing roles at The Coca-Cola Company, Procter & Gamble, and Royal Crown Company.
Joe is also featured on BtoB magazine's Who's Who in B-to-B 2009.
Joe is a Fuqua Scholar and received his M.B.A. from the Fuqua School of Business at Duke University. He is a Magna Cum Laude graduate of Duke University. He is on the adjunct faculty at the Kogod School of Business at American University.