Lynda Ellis – President, CEO, and Owner, Capitol Concierge
This Audiocast brought to you by our PROUD sponsors of excellence in leadership:
---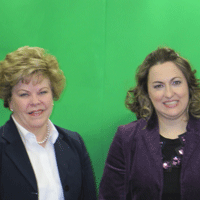 leaders-porfolio-215-2
Lynda Ellis is the President, CEO and Owner of Washington DC-based Capitol Concierge. Under Lynda's leadership, the Capitol Concierge brand has become synonymous with best-in-class SERVICE and top-notch professionalism.
Born and raised in Las Vegas, NV, Lynda developed a passion for customer service at an early age. After graduating from college, Lynda spent over 25 years in Instructional Technology, selling and marketing computer-based education and training products to Pre-K through post secondary education programs, correctional facilities and Welfare to Work programs, earning numerous awards for her performance and leadership during the process. In 1998, Lynda joined Capitol Concierge, where she progressed quickly, eventually purchasing the company in 2007. Since then, she has been guiding the enterprise with her passion for service and trademark enthusiasm. Lynda's recent accomplishments include being honored with Washington SmartCEO's "Brava! Women Business Achievement Award" in 2009 and AOBA's "Outstanding Leadership Award" for three consecutive years, as well as being named the Apartment & Office Building Association (AOBA) "Associates Coalition Team (ACT) Associate of the Year" in 2007.
A graduate of St. Mary's University in San Antonio, TX, Lynda was also named "Outstanding Young Woman in America" in 1982 and awarded the "Presidential Appreciation Award" by the American Red Cross.