Rick Marcotte – President and CEO, DLT Solutions
This Audiocast brought to you by our PROUD sponsors of excellence in leadership:
---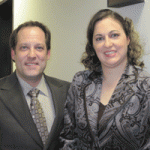 leaders-porfolio-219-2
Rick Marcotte joined DLT Solutions as CEO in 2004, after serving on the board of the company since early 2003. He led a management buyout of the company in October 2005.
Previously, Marcotte led the sales and marketing efforts as vice president at Troxler Electronic Laboratories, where he successfully expanded business with key state & local agencies and private engineering and construction companies. Prior to Troxler, Marcotte served as vice president and senior executive of two separate $200 million operating divisions of Invensys plc, a manufacturer of telecommunication power systems and integration services. During a 14-year tenure with Invensys and its US operating company, Powerware Corporation, he built award-winning programs that allowed Powerware to expand public and private sector sales efforts, initiated the company's reseller channel sales initiative, and spearheaded the strategy and acquisitions which launched the company into the broadband segment. In that time, Marcotte held the position of Director of the USA channel sales organization and the federal systems division including all Washington, DC-based operations. His efforts at Invensys and Powerware earned him an internal CEO's award in 2001 for outstanding growth in operating profit.
Marcotte earned an MBA from the University of Windsor in Ontario, Canada, where he concentrated in finance and marketing. He is married with three children and splits his time between the Washington, D.C. area and Raleigh, North Carolina.
from www.dlt.com
Interview Air Date: February 24, 2010