Jake Tarr – Managing Director, Kinetic Ventures
This Audiocast brought to you by our PROUD sponsors of excellence in leadership:
---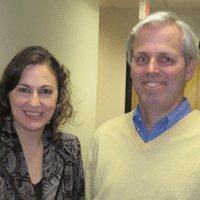 leaders-porfolio-220-2
Jake's investment activities focus on power/clean technology, outsourcing, transaction software and customer care/service opportunities. He is a Director of APX and SmartSynch. Before joining Kinetic in 1987, Jake was with the Bank of New York. He received an MBA from Harvard Business School and a BA degree from Roanoke College.