Susan Wilson – Founder and CEO, The Judgment Group
This Audiocast brought to you by our PROUD sponsors of excellence in leadership:
---
leaders-porfolio-221-2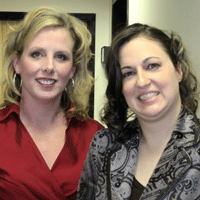 As the Company's Founder and CEO, Susan has led the company since its inception. Named among Fortune Magazine's 2009 List of Most Powerful Women and is among nine entrepreneurial women chosen by Ernst & Young to participate in the firm's exclusive Winning Womentm Program.
Prior to The Judgment Group, Susan was a founding member and the Executive Vice President of a technology startup that raised $12 Million in venture capital, became kinkos.com, and was sold in 2000 to the copy giant Kinko's for $100 Million.
A Certified Public Accountant, Susan is a graduate of Georgetown University. Susan is now completing her third year of a three year executive education program at Harvard Business School.