Hooman Radfar – Co-Founder and CEO, Clearspring Technologies
This Audiocast brought to you by our PROUD sponsors of excellence in leadership:
---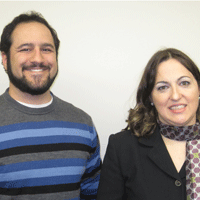 Hooman actively drives platform marketing and strategy initiatives at Clearspring. He was recently named one of Tech's Best Entrepreneurs in BusinessWeek and was nominated for Ernst & Young's Entrepreneur of the Year. When he is not busy building a better web, you can find him writing his blog Widgify. Radfar graduated magna cum laude from the University of Pennsylvania with degrees in Economics and Computer Science. He holds an M.S. from Carnegie Mellon University where he researched Social Networking Theory.
from www.clearspring.com
Interview Air Date: April 28, 2010