Dale Ewing – CEO, InstallNET International
This Audiocast brought to you by our PROUD sponsors of excellence in leadership:
---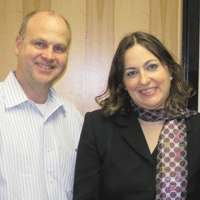 leaders-porfolio-229-2
InstallNET International was ranked #3633 on the Inc. 5000 in 2009. Dale Ewing is CEO of InstallNET international and has been in the professional modular panel systems and office furniture installation business for over 22 years. He has participated in the start-up and development of several independent installation service companies, including Ewing Services, a family owned furniture installation company.
Dale graduated from University of Delaware with a BS in Computer Science. His previous experience includes working at IBM as a systems programmer. Dale's commitment to technology and reliance on specific procedures and standards has played a key role in the strategy and success of InstallNET.