Philippe Chetrit – CEO, President, Co-Owner, Affinity Lab
This Audiocast brought to you by our PROUD sponsors of excellence in leadership:
---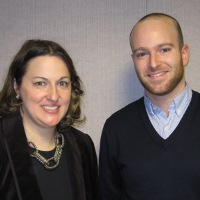 2011-03-19-lp-302
Philippe Chetrit is CEO and co-owner of Affinity Lab, an entrepreneurial community and shared office space in Washington, DC. With his background and experience in entrepreneurship, he works hands on with his member community and continues to expand the Affinity Lab brand. He comes to D.C. after serving as CEO of Riats, a media development company in New York City. Philippe received his MBA in Entrepreneurship from Babson College, the #1 entrepreneurial program in the country.