Julie Nguyen – Founder and CEO, Blu Water Day Spa
This Audiocast brought to you by our PROUD sponsors of excellence in leadership:
---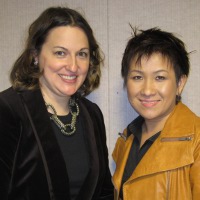 2011-03-26-lp-303
• The Day Spa Association Advisory Board Member – Chairperson of Legislative Committee
• AAM Certified Micropigmentation Instructor.
• AAM Advanced Certification Expert.
• American Cancer Society; Volunteer since 2004.
• International Cosmetology Instructor 1995 – Present.
• Member of the American Academy of Micropigmentation and SPCP.
• AAM International Examiner.
My vision of building a Spa has been my dream since I arrived on American soil from Viet Nam at the age of 16. I have always been an entrepreneur and my ability to realize my dream of opening a full service spa has come with much hard work and dedication. My dream, now my reality, was in the opening of Blu Water Day Spa, Nails, and Boutique – a spa that provides an ambiance and service selection that is a cultural blend of Asian/Indian influence.