Phyllis Bresler – Founder and President, PW Communications, Inc.
This Audiocast brought to you by our PROUD sponsors of excellence in leadership:
---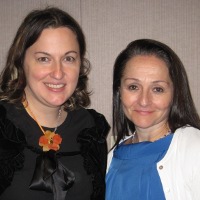 2011-04-09-lp305-1
Phyllis Orenstein Bresler founded PW Communications in 1996 to fill a void in personnel outsourcing. Ms. Bresler has more than 20 years of experience managing and writing proposals for a variety of government agencies, such as the Departments of Defense, Justice, and Homeland Security. She has worked on some of the largest government procurements ever released for bid. Ms. Bresler is a member of the Women Presidents' Organization and a graduate of the University of Pennsylvania. She can be reached at pbresler@pwcommunications.com.
from http://www.pwcommunications.com
Interview Air Date: April 9th, 2011