Eric Ziebold – Executive Chef, CityZen
This Audiocast brought to you by our PROUD sponsors of excellence in leadership:
---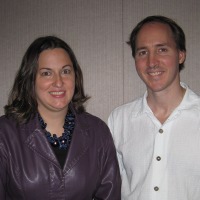 2011-05-07-lp309-new-eric-ziebold
Eric Ziebold's affinity for cooking started in his mother's kitchen growing up in Iowa and her simple approach and utilization of seasonal items is what continues to inspire Chef Ziebold today.  After graduation from the Culinary Institute of America with the highest honors, Ziebold came to Washington DC to work at the well-established Vidalia.  Hungry for more experiences, he moved to Los Angeles as chef de partie at Spago Restaurant, and then joined Thomas Keller at the storied The French Laundry.  His relationship with Keller took him to New York to assist in the creation of Per Se on Columbus Circle and the success of this venture prepared Ziebold for his own turn at the helm, tapped by Mandarin Oriental to return to Washington DC as Executive Chef of CityZen.
Chef Ziebold has established his own unique style of modern American cuisine. He brings his own interpretations coupled with his classic French training to introduce new flavor profiles.
from www.mandarinoriental.com/washington/dining/cityzen
Interview Air Date: May 7th, 2011