Lillian Harris – President and CEO, Man-Machine Systems Assessments
This Audiocast brought to you by our PROUD sponsors of excellence in leadership:
---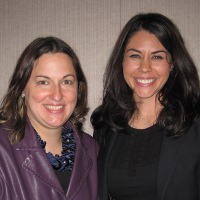 2011-05-14-lp310-new-b
MSA started with Cal Harris's dream of building a company that was dedicated to exemplary customer service, and unparalleled dedication to the employee – he wanted to build a family of professionals. Part of this dream included, getting to know the employee and their families, investing in their future, and making sure that they always felt part of something special.
With his wife and daughter by his side, the Harris' set out to create MSA in 1990. This company quickly formed into a family oriented business that attracted and retained the very best analysts in the industry. Cal would often say to new hires "my hope is that this is the last job you ever need to look for" and felt the same with the bond he formed with our clients.
The companies growth over the past twenty years has been slow and constant by design. MSA focuses on quality over quantity, and building strong relationships verses quick transactions with their clients. This approach has allowed for little turnover, consistent repeat business and industry recognition for leadership and consistent growth.