Bruce Kirby – President and CEO, MEDEX Global Group
This Audiocast brought to you by our PROUD sponsors of excellence in leadership:
---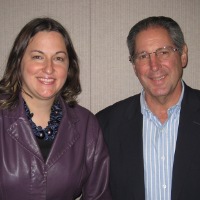 2011-05-28-lp312a
For the past eight years, Bruce Kirby has been at the helm of MEDEX, leading the company with seven consecutive years of double digit growth. Mr. Kirby's dedication and business acumen have won him several awards, including the Maryland International Business Leadership Award, given to executives who exemplify entrepreneurial spirit, determination, creativity and cultural sensitivity. With more than 30 years of experience in the insurance industry, Mr. Kirby has seen to it that MEDEX continues its dynamic growth and development, while maintaining the highest level of customer service possible.
from www.medexassist.com
Interview Air Date: May 28th, 2011