Haroon Mokhtarzada – Co-Founder and CEO, Webs
This Audiocast brought to you by our PROUD sponsors of excellence in leadership:
---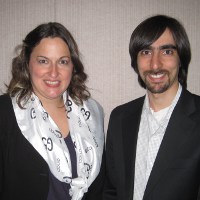 2011-06-04-lp313-newa
Haroon co-founded Webs in 2001 with his brothers Zeki and Idris while studying for undergraduate degrees at the University of Maryland. After graduating summa cum laude, Haroon went to Harvard Law School, where he continued building the company while earning his J.D. As CEO, Haroon manages the Webs family of products. Deeply interested in innovative technology and user experience, Haroon also personally shapes product design and development at Webs.
from www.webs.com
Interview Air Date: June 4th, 2011