Sean Breen – Founder and CEO, Owner, agencyQ
This Audiocast brought to you by our PROUD sponsors of excellence in leadership:
---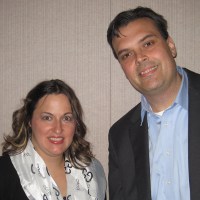 2011-06-11-lp314-newa
Sean is the founder of agencyQ and serves as Q's Chief Executive Officer. In this role, Sean oversees Q's overall strategy, ensuring the firm's service offerings are in sync with helping clients grow top line revenue and bottom line performance. His experience is informed by more than 20 years of identifying strategic technical, business and marketing solutions for Fortune 500 companies, the federal government and nonprofits and associations. Sean attended The George Washington University, where he studied Philosophy. In his spare time, you can find Sean reading, playing cards and traveling with his family.
from www.agencyq.com
Interview Air Date: June 11th, 2011