Maria Proestou – President and CEO, DELTA Resources, Inc
This Audiocast brought to you by our PROUD sponsors of excellence in leadership:
---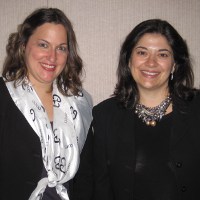 2011-06-11-lp314-newb
Maria Proestou is the president and chief executive officer of DELTA, which she co-founded in 2000. In addition to guiding the company's growth and development, Proestou oversees quality control and serves as an expert on the U.S. Navy's strategic planning, budgeting, and program management. She is one of only a few financial contractors qualified to work alongside the Lean/Six Sigma experts to implement the NAVSEA Lean/Six Sigma practices. After earning a bachelor's degree in international relations from The George Washington University and a master's degree in law and diplomacy from the Fletcher School of Law and Diplomacy at Tufts University, Proestou worked as a program manager and later as a project leader, serving as the first contract financial manager for the Theater Air Warfare Directorate in the Office of the Chief of Naval Operations in the Pentagon. Proestou also advised senior Navy officials on financial strategies and developed financial and budget management organizations for new program offices. Recognizing her expertise in appropriations, budget, and financial management, leaders in the Navy increasingly turned to her for advice and counsel. Under Proestou's leadership, DELTA has established a reputation as an innovative firm that specializes in providing financial, technical, and program management for the U.S. government and select private sector clients.