Bill Mixon – President and CEO, US Investigations Services (USIS)
This Audiocast brought to you by our PROUD sponsors of excellence in leadership:
---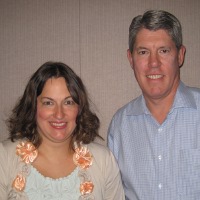 2011-07-16-lp319-new
William Mixon is President and CEO of US Investigations Services, Inc. (USIS). USIS has approximately 6,600 employees, provides solutions and services to a wide range of high-profile customers, has a customer base that spans multiple federal, state, and local government agencies, and produced annual revenues in 2010 of approximately $680 million.
USIS is composed of four divisions: Investigations Services Division, the U.S. government's largest supplier of background investigations and a provider of diverse investigations, including site visits, to all levels of government and law enforcement agencies; Security Solutions Division, specializing in areas such as physical/personnel/facility security, investigative analytics, and security convergence; Training and Law Enforcement Division, focusing on police training, surveillance detection, international development, and security consulting; and Information Management Division (LABAT), concentrating in litigation support, records management, and information systems and services for the government. USIS is also on the forefront of Criminal Justice Program Support and Antiterrorism Program Support efforts around the world.
Mr. Mixon joined USIS in May 2005 as President of the Investigative Services Division, where he was responsible for all product delivery, quality, and timeliness of background investigations for the U.S. Office of Personnel Management (OPM) and other administrative and national security support agencies.
Mr. Mixon's background includes 21 years of experience in both the public and private sectors. Since 1994, Mr. Mixon held various senior level positions with Philips Healthcare, North America. At Philips Healthcare, Mr. Mixon's career path focused on customer support and customer service, with increasing responsibilities in key roles as Vice President of Strategic Integration and Vice President of Operations. In his last assignment as Vice President, Customer Services at Philips Medical, Mr. Mixon directed an organization consisting of nine functional business units with 3,500 total field employees and $1.0 billion in revenues. In this role, he developed, implemented, and led multiple strategic initiatives to ensure production efficiencies, customer satisfaction, and business growth, including a benchmark "North America Service Delivery Plan.
A native of Virginia, Mr. Mixon holds a Bachelor of Arts degree in Economics from Georgetown University, a Master of Business Administration degree from the College of William and Mary, and a Master of Science degree in Healthcare Administration from Virginia Commonwealth University. He is a member of the Board of Advisors for the Center for American Studies (CAS) at Christopher Newport University in Newport News, Va.
Mr. Mixon and his family currently reside in Northern Virginia.
from www.usis.com
Interview Air Date: July 16th, 2011