Kathryn Freeland – CEO and President, A-TEK
This Audiocast brought to you by our PROUD sponsors of excellence in leadership:
---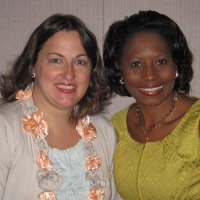 2011-07-30-lp321-new
Mrs. Freeland is President/Chief Executive Officer of A-TEK, Inc. effective with the recent acquisition of the company. Prior to acquiring A-TEK, Mrs. Freeland, was Founder and Former Chief Executive Officer of RGII Technologies, Inc., an Information Technology, Systems Integration and Engineering Solutions company who's myriad of customers included nine presidential cabinet agencies of the federal government. She directed the company with a highly strategic business plan in order to optimize profits and return on invested capital. During her tenure as CEO, Mrs. Freeland played a vital role in business development, customer satisfaction, financial stability, and employee relations. Under Mrs. Freeland's leadership, RGII more than tripled in size with revenue growing 4,800% over an 11 year period. Prior to founding RGII, Mrs. Freeland spent over seven years supporting various Federal Government agencies in the areas of Financial, Information and Program Management Support. She successfully built and sold RGII to Computer Horizons Corp in 2003. Mrs. Freeland is also Founder and Chief Executive Officer of Freeland & Associates, LLC, a consulting services firm whose focus is partnering with businesses in the areas of: executive advisory services, interim executive support, strategic planning/mapping, market analysis/penetration, financial/accounting management, business integration/transition, and business development.
Mrs. Freeland holds a Masters Degree in Business Administration with a concentration in Financial Management from the University of Maryland, College Park, and a Bachelor of Science Degree in Finance from the University of Alabama at Birmingham. She most recently published her first book, Navigating Your Way to Business Success: An Entrepreneur's Journey – www.anentrepreneursjourney.com was released in July 2009.
from www.a-tek.net
Interview Air Date: July 30th, 2011