Robert Blakely – President, Founder and Owner, Northern Woods Tree Service
This Audiocast brought to you by our PROUD sponsors of excellence in leadership:
---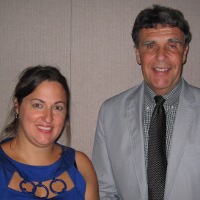 2011-08-13-lp323-newa
Robert Blakely is the President of Northern Woods Tree Service, Ltd. He began the company in 1977 with the goal of performing the highest quality work at a reasonable cost. Mr. Blakely's vision for the company and his interest in arboriculture are rooted in his childhood experiences growing up on a small, multi-faceted dairy farm in Wisconsin, his love for the outdoors and for physical and mental discipline that he developed in the navy and in the sport of competitive crew racing.
In addition to an extremely high level of customer retention, since its founding the Northern Woods Tree Service has also maintained an extremely low rate of employee turnover, correlating to a low injury rate. The company hires based on personality and treats each employee equally. Mr. Blakely maintains the philosophy to never expect an employee to do something he wouldn't do himself. He credits the key ingredients to his success as passion, perseverance, and family support.
Mr. Blakely received his BS from the University of Wisconsin in Animal Science. He then served in the Navy at the US Naval Academy as an instructor and rowing coach, training for the 1972 Olympics and racing crew internationally for the Navy, as well as serving in the Bureau of Naval Personnel's Drug Abuse Program. After his release from the Navy, he trained for the 1980 Olympics and began Northern Woods Tree Service. Mr. Blakely resides in Great Falls, Virginia, with his wife of thirty-five years in a home they built themselves. The couple has three daughters.
from www.northernwoodstree.com
Interview Air Date: August 13th, 2011