Marty Engle – Founder, President, & CEO, The Engle Group
This Audiocast brought to you by our PROUD sponsors of excellence in leadership:
---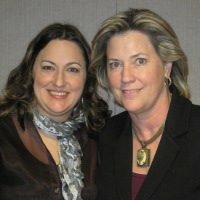 lp401-a
Marty Engle, Founder and Chief Executive Officer of The Engle Group, has been leading TEG for more than 25 years. Through her direction and vision, the company has evolved from a small, highly respected computer training company to a leading IT support services provider serving a broad range of government customers, from USDA to DHS to HHS to the FBI.
Ms. Engle provides the leadership and guidance that continues to advance the TEG corporate mission, ensuring the balance of customer focus and employee support that is the cornerstone of TEG's success. Prior to founding The Engle Group, Ms. Engle designed and developed the curriculum for the USDA-Information Technology Center – the flagship, and first, federal end-user technology support organization.
Ms. Engle attended George Mason University's Integrated Studies program specializing in Instructional System Design.
Interview Air Date: March 24, 2012