Christopher Brandt – Managing Partner, Audacious Inquiry
This Audiocast brought to you by our PROUD sponsors of excellence in leadership:
---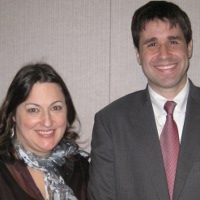 lp402-a1
Christopher is the founder of Audacious Inquiry and serves as the company's Managing Partner. He has more than ten years of experience providing healthcare information technology, web application development, and management advisory services to private and public organizations. Christopher serves as a staff adviser to CRISP, Maryland's health information exchange, and he serves on the boards of the Maryland Small Business Development Financing Authority and the Duke University Alumni Association. He holds an AB in computer science from Duke University and an MBA from the Wharton School of the University of Pennsylvania.
from www.ainq.com
Interview Air Date: March 31, 2012