Brian Gross – President, Bach to Rock
This Audiocast brought to you by our PROUD sponsors of excellence in leadership:
---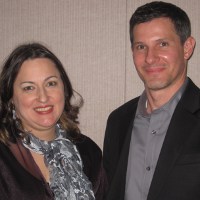 lp404-a
Brian Gross was appointed President of Bach to Rock in March 2011 after serving as Vice President of Marketing (since February 2008) and Vice President of Marketing & Operations (since February 2010). Before joining Bach to Rock, Brian served as President of Rileyroos, LLC, a children's footwear company based in Hunt Valley, Maryland. Prior to founding Rileyroos, Brian was the General Manager of Barton-Cotton, Inc. a direct marketing and print production company based in Baltimore, MD.
Brian began his career in banking at Bank of America, then moved into brand management for Kraft Foods in Chicago, Illinois. He also worked in brand management for Cover Girl at Procter and Gamble, and as Director of Business Concept Development for Sylvan Learning Centers.
Brian earned a B.S. in Economics from the University of Delaware and an MBA from University of North Carolina's Kenan-Flagler Business School.
from www.b2rmusic.com
Interview Air Date: April 14, 2012