Tony Parker – President, Parker Tide
This Audiocast brought to you by our PROUD sponsors of excellence in leadership:
---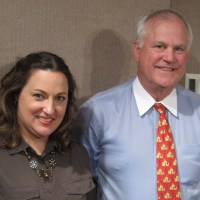 lp406-a
Mr. Anthony W. Parker is the owner and President of Parker Tide. Mr. Parker founded the company and grew it from a small personnel agency to a solutions based Federal Government contracting company with projects in 16 states. Mr. Parker is responsible for the strategic direction and overall management of Parker Tide. He is a Vietnam Veteran, U.S. Navy, received his undergraduate degree from Harvard College, and his J.D. and Masters in Tax Law from Georgetown Law Center. Mr. Parker has over 35 years experience in law, finance, and human resources.
from www.parkertide.com
Interview Air Date: April 28, 2012