Brian Roberts – CEO and Founder, Croix Connect
This Audiocast brought to you by our PROUD sponsors of excellence in leadership:
---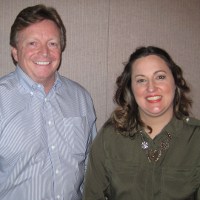 lp410
Mr. Roberts has over 33 years of experience leading Operations, Information Technology, Engineering, and Project Management teams. He was a data communications systems officer in the United States Air Force, and during his 15 years of military service, his assignments included the White House Communications Agency and the Pentagon.
Prior to starting Croix Connect in 2001, he was COO, ZeNETex Consulting, Senior Vice President, Engineering and Operations at Network Access Solutions, Managing Director, Mid Atlantic Region at USWeb Consulting, and Vice President at MFS Communications. At MFS Communications in the early 1990s, Brian and his team installed and maintained the world's first multi-ISP interconnection point, MAE East. Brian is also part owner of Weyh Roberts & Associates, a printing and promotional items company.
Brian hosted Washington DC's top rated business radio show, Taking Care of Business with Brian Roberts, focusing on all aspects of business. Guests included local business and government leaders as well as national leaders like Carly Fiorina and Sandy Weill.
Brian is also a Group Chair for Vistage International, the world's largest chief executive leadership organization. Brian heads up a group of leaders who meet monthly to grow together, learn best practices, become better leaders, solve important business issues together, and improve their companies.
from www.croixconnect.com
Interview Air Date: May 26, 2012