Christopher Romani – CEO, Integrity Management Consulting
This Audiocast brought to you by our PROUD sponsors of excellence in leadership:
---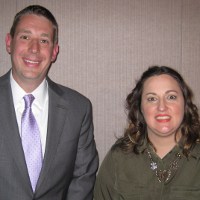 lp409
Mr. Romani is Chief Executive Officer of Integrity Management Consulting, Inc. He has more than 15 years of demonstrated leadership, management experience, and Acquisition and Program Management expertise. As CEO, he leads the development of Integrity's long-term strategic plan. He was key to Integrity's winning of prestigious industry growth and quality awards such as back-to-back Inc. 500 placements (#83 in 2010 and #44 in 2011 representing the fastest growing company in Washington DC Metro area), Washington Technology Fast 50 (2011), the Coalition for Government Procurement's Excellence in Partnership Award (2010), and SECAF Small Business Contractor of the year (2010), among others. Mr. Romani is a Project Management Professional (PMP) with a BS in Commerce and an MS in Management Information Systems, both from the University of Virginia.
from www.integritymc.com
Interview Air Date: May 19, 2012