Bo Menkiti – Founder & CEO, The Menkiti Group
This Audiocast brought to you by our PROUD sponsors of excellence in leadership:
---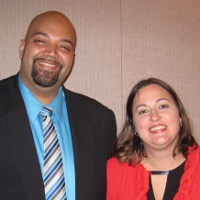 2012-06-16_lp413-correct-a
Mr. Menkiti is founder and CEO of The Menkiti Group, a values-based real estate services company dedicated to enhancing the fabric of America's urban communities. He is also the CEO and founding partner of Keller Williams Capital Properties, Washington DC fastest growing residential real estate brokerage.
Prior to forming The Menkiti Group and Keller Williams Capital Properties, Mr. Menkiti served as Chief Operating Officer of College Summit, a national non-profit organization dedicated to increasing the college enrollment rate of low-income students where he oversaw the organization's growth into a multi-site national organization. Mr. Menkiti's work has been featured in David Bornstein's book on social entrepreneurs How to Change the World, and in Stephen Goldsmith's The Power of Social Innovation. Mr. Menkiti also serves on the board of City First Bank, Greater Capital Area Association of Realtors, and Dance Place. Mr. Menkiti is also the chair of the Public Policy Committee for Washington, DC Association of Realtors. Mr. Menkiti is a Graduate of Harvard University.
from www.menkitigroup.com
Interview Air Date: June 16, 2012