Patricia Cresta-Savage – President & CEO, Advanced Government Solutions
This Audiocast brought to you by our PROUD sponsors of excellence in leadership:
---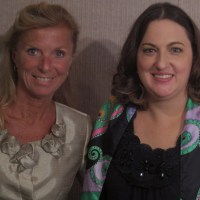 lp416-a
Ms. Cresta-Savage is a native of Portsmouth, New Hampshire, and a resident of the DC-Baltimore Metro area since 1992. She has a Bachelor's degree from the University of New Hampshire, a Masters Degree from Fitchburg State University, in Fitchburg, Massachusetts, and a law degree; she is a member of the Bar in D.C., MD and NH. She, along with her husband Jack founded what is now Advanced Government Solutions, Inc. in 1999, of which she is the majority owner, President and Chief Executive Officer. Their vision was to create a company that focused on establishing long term federal customer relationships with loyal customers, providing exceptional professional services support to those clients, and taking good care of its employees, treating each and every one of them with dignity and respect. The formula seems to have worked. Since receiving its first revenue in 2000, the company has grown quickly, and is expected to exceed $8 million a year in revenues in 2012.