Dr. Gary Pasternack – CEO, Asklepion Pharmaceuticals
This Audiocast brought to you by our PROUD sponsors of excellence in leadership:
---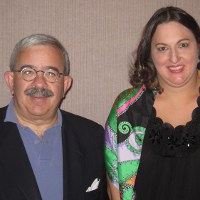 lp419
Gary Pasternack has been in the biotechnology trenches since the late 1980's as a scientist, inventor, entrepreneur, executive, and consultant. After earning his M.D. and Ph.D. degrees from The Johns Hopkins University School of Medicine in 1978, he trained in Pathology and Anatomic Pathology at Yale. In 1984, he returned to Baltimore and joined the faculty at Johns Hopkins, where was Director of the Division of Molecular Pathology, and Director of the Graduate Program in Pathobiology through June, 2005.
In addition to his role as interim CEO of Asklepion, Dr. Pasternack is a partner in Aqua Partners , a globally active strategic advisory firm focused on life sciences industry. He is also a founder of two Baltimore companies, Intralytix, Inc., and Culterra, LLC. He holds more than fourteen issued US patents and is an inventor on over ten pending US cases. In the non-profit sector, he is a founder and board chair of The Ingenuity Project, a privately funded advanced educational program benefiting the Baltimore City schools, and board chair of Baltimore Theatre Project, an avant garde theater.