Charles Segerman – Co-Founder & CEO, Clean Currents Energy Services
This Audiocast brought to you by our PROUD sponsors of excellence in leadership:
---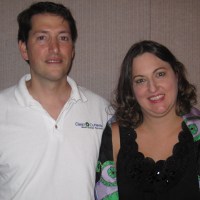 lp420a
An engineering graduate of Washington University in St. Louis, MO, and a law graduate of George Washington University, Mr. Segerman was formerly the Director of Green Development for the Tower Companies, an award-winning, real estate Company committed to socially and environmentally responsible commercial, residential, warehouse, retail and office park developments within the DC Area. Mr. Segerman was the Project Manager for the Tower Building in Rockville, Maryland, one of Washington, DC's first large-scale green buildings designed to minimize environmental impact, and incorporate recycled and recyclable materials, along with extensive innovations in energy efficiency, indoor air quality, noise mitigation, and worker productivity. One of his most recent projects was the Blair Towns, an urban infill project of 78- townhouse-style apartments, which have been awarded the distinction of the nation's first LEEDcertified multi-family rental ousing community by the United States Green Building Council. Mr. Segerman spearheaded a ground-reaking green power purchase program providing 50% of The Tower Companies' commercial buildings and 25% of their apartment communities with "green" renewable energy. This extraordinary commitment prevented the mission of approximately 25 million pounds of CO2 into the atmosphere, which equates to taking more than 2100 cars off the road each year. The Environmental Protection Agency, the Department of Energy, and the Center for Resource Solutions collectively presented The Tower Companies with a Leadership Award for this significant green power purchase.