Hallie Borden – Owner & Founder, Milk Handmade
This Audiocast brought to you by our PROUD sponsors of excellence in leadership:
---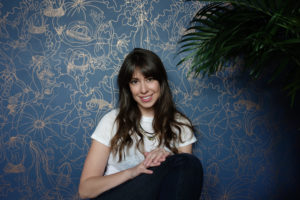 Hallie Borden is the owner of Milk Handmade, a locally-sourced clothing boutique in the Andersonville neighborhood of Chicago. She also co-owns Honey Bridal, an independent wedding dress shop right next to Milk. Milk opened its doors in May of 2012, and Honey is set to open in June of 2017. Both shops focus on brands that promote environmental sustainability, fair wages, and supply-chain transparency, without sacrificing style.