Desiree Rogers – CEO, Johnson Publishing Co (Fashion Fair Cosmetics)
This Audiocast brought to you by our PROUD sponsors of excellence in leadership:
---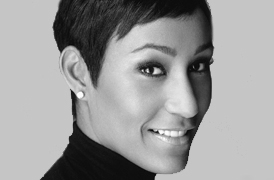 Desiree Rogers was appointed CEO of Johnson Publishing Company in August, 2010. Rogers has known the company for over 20 years through personal relationships with the Johnson family and comes to the position with an extensive track record in brand rebuilding. Most recently, Rogers served as the White House Social Secretary for President Obama where she spearheaded the establishment of the White House as the people's house where she managed over 350 events. In addition she has extensive corporate experience and a network of relationships built over 25 years. Rogers has a BA degree in Political Science from Wellesley College and a MBA from Harvard Business School.
http://www.johnsonpublishing.com
Interview Air Date: July 3rd, 2017