Mark Bloom – Founder/Partner, NetWorth Realty
This Audiocast brought to you by our PROUD sponsors of excellence in leadership:
---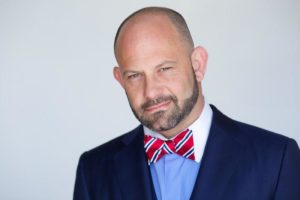 Mark Bloom is a nationally recognized real estate expert. He is the owner of NetWorth Realty USA and President of NetWorth Realty of Dallas-Fort Worth. NetWorth Realty USA owns brokerage offices nationwide. Mark has helped thousands of clients buy, sell and hold successful real estate investments.
Mark is frequently called on by the media for his expertise. He has been featured on ABC's Nightline, Fox News Radio and dozens of NBC, CBS, and Fox affiliate stations across the country. Fox News Business, the Dallas Business Journal and Personal Real Estate Investor are only a few of the prestigious publications that Mark has appeared in. At one time, Mark was the host of the Nation's only nationally syndicated talk radio show solely dedicated to real estate.
Before starting NetWorth Realty USA, Mark spent a decade working as a wholesale real estate agent and broker. Prior to getting into wholesale real estate, Mark spent several years working inhouse for a prominent national developer & legal team. It was during that time, when Mark's passion for real estate caught fire and he began investing on his own.
Mark and NetWorth Realty USA, have an unsurpassed level of market knowledge, industry contacts, and exceptional wholesale real estate opportunities. NetWorth Realty USA prides itself on always conducting business in the most honest, professional, and diligent manner. The deal is never done until investors are satisfied. Customer service is a top priority for Mark and his team at NetWorth Realty.
Mark also is a partner and owner of the hard money lender 212 Loans and is a regular speaker at conferences on hard money lending. Mark holds a Degree in Law and a Masters of Finance specializing in investments, both from the University of Miami.