Krish Himmatramka – Founder, Do Amore
This Audiocast brought to you by our PROUD sponsors of excellence in leadership:
---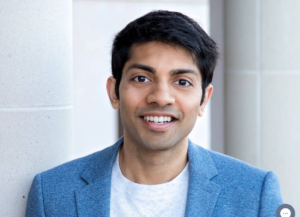 While working on an oil drilling rig, I learned how easy it is to drill for water compared to oil. We would hit water within a few hours of drilling, but it took weeks to get to the oil. After a few months, I decided I couldn't drill any more oil wells knowing that there were people in the world dying from a lack of clean water — a problem I could potentially help solve.
During this time, I was also shopping for an engagement ring for my girlfriend. The concept of buying a ring with symbolic meaning, but questionable ethics, troubled me. I decided that when I proposed, I would give my girlfriend an ethical ring that served a purpose — drilling a water well for a village. To me, there's nothing more meaningful in this world than helping people in need. With our proposal, Do Amore was born.